Best Stage Lights for Church in 2021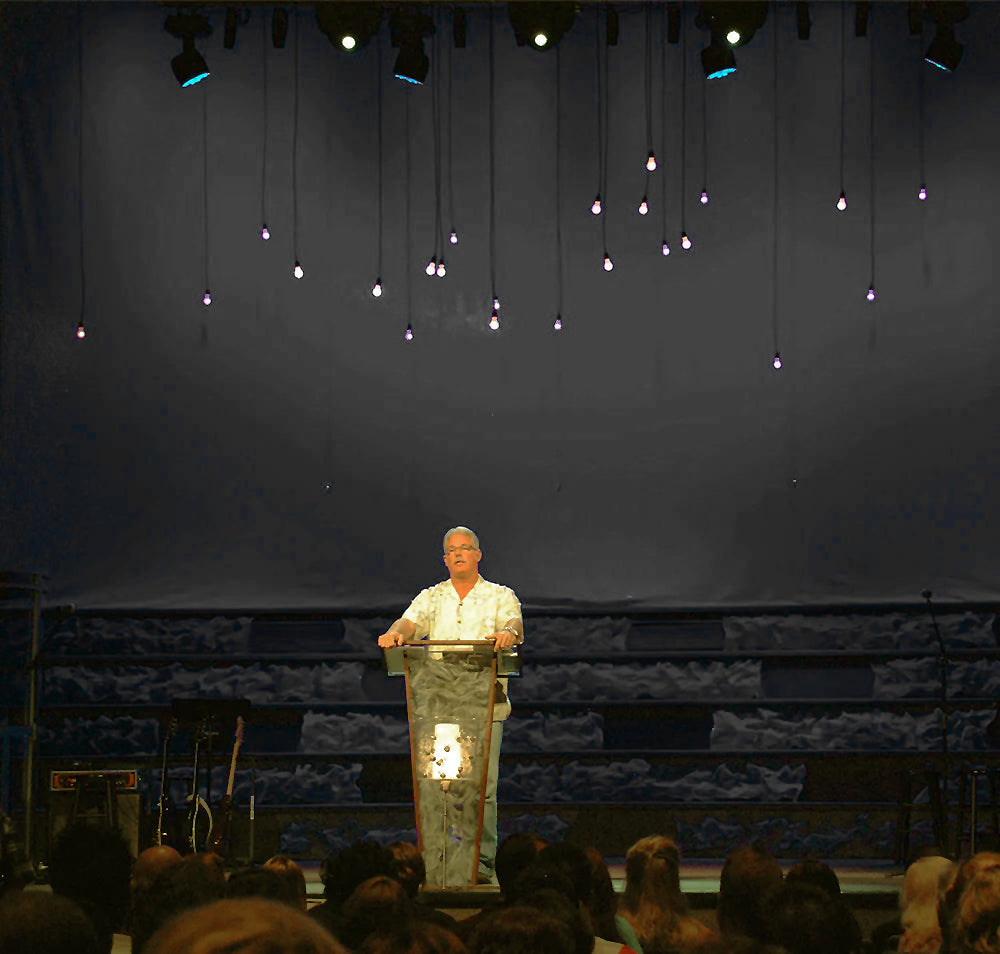 It is a strong tool for any event to have stage lighting since it provides the lighting required to illuminate a stage.
It's a great method to draw attention to yourself or others at your event, as well as stage backdrops and accessories.
When we dig further, we discover that we have the ability to manipulate someone's attention by using light to move their gaze about the stage. Color, texture, and various light levels may all be used to portray emotion via lighting.
How do you design church stage lighting?
When it comes to church lighting, your first focus should be to ensure that those on stage can be seen clearly so they can communicate effectively. Afterwards, add extra lights as you see fit, whether it's to backlight, sidelight, or illuminate any sets you may have.
How do you budget on stage lighting?
A wash is the most straightforward and cost-effective way to illuminate your stage. In a wash, a single hue covers the whole surface. Even with just one light, it's possible.
If the lights aren't already placed, experiment with other placements. The stands must be situated such that they do not obscure the view of the crowd or hinder your performance.
What kind of light do you use for stage plays?
Moving wash lights are the most common lighting techniques used for stage plays like this BETOPPER Super 7*8W RGBW Moving Head LED Wash Light . You may also observe a number of pars, cyc lights, and strip lights, depending on the stage and the equipment available.
If you look at how lighting has evolved through time from fresnels to pars to moving lights and LEDs, you'll realize that the precise inventory varies widely.
When it comes to stage play lighting, wash lights like the Betopper stage lights are most often utilized for backlight washing, set lighting washing, and even front lighting washing.
What is the best place to hang a stage light?
Lighting locations are a fundamental stage lighting idea. Lighting designers consider the following primary stage lighting locations while creating their designs.
Front lights: The major lighting source for a performance is the stage's front lights. Front lighting like the Betopper spot lights is often used to create a wash over the whole stage. Fixtures that face the actors' faces are a good place to start and can create the emotion and effect desired to give your event the wow factor.
Why is stage lighting important?
Stage lighting is one of the most crucial features of any event. Even though there is a excellent script and professional actors, poor stage lighting design could ruin everything in the end. A performance is not like a book where the reader has to use their imagination for the story to life. The production team is responsible for bringing the event to life. Besides the scenery, costumes,  actors, lighting on stage is one of the importable elements in guiding an event to life. church stage lighting can change the feel of any event.
Conclusion
A decent event may be made even better with the use of lighting design. When used correctly, lighting may improve a performance in a variety of ways, including angle, intensity, color, and texture. When it comes to stage lighting, you may either start from scratch or upgrade your present system with the ultimate Betopper Laser Light Show Projector. This is more pricier than the others mentioned, but your event will certainly have that wow factor.
To sum up, the top 3 stage lights for church in 2021 are:
1.) BETOPPER Super 7*8W RGBW Moving Head LED Wash Light
2.) BETOPPER 54x1.5W LED Par Light LPC008S
3.) Betopper DJ Moving Head Par Light 36x3w RGBW Led Beam Lights Spot Stage Lighting DMX 512 Professional Spot Light LM108
---